April 3rd, 2008 (04:00 pm)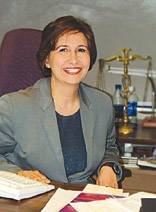 Reem Bahdi
Dr. Bahdi is a Palestinian-Canadian law professor at the University of Windsor. "Reem Bahdi teaches Access to Justice and Torts at the University of Windsor. Her current research focusses on the feasibility of using Tort Law to hold government decision-makers accountable for actions resulting in the torture of Canadian citizens abroad. Professor Bahdi is Co-Director of the Project on Judicial Independence and Human Dignity, a multi-million dollar initiative which aims to support access to justice in Palestine through continuing judicial education and directed civil society engagement."





Rawi Hage
"Rawi Hage is a Canadian writer and photographer. Born in Beirut, Hage grew up in Lebanon and Cyprus. He moved to New York City in 1982, and after studying at the New York Institute of Photography, relocated to Montreal in 1991, where he studied arts at Dawson College and Concordia University. He subsequently began exhibiting as a photographer, and has had works acquired by the Canadian Museum of Civilization and the Musée de la civilisation de Québec. Hage has published journalism and fiction in several Canadian magazines. His debut novel, De Niro's Game (2006), was shortlisted for the 2006 Scotiabank Giller Prize and the 2006 Governor General's Award for English fiction. He was also awarded two Quebec awards, Hugh MacLennan Prize for Fiction and the McAuslan First Book Prize at the Quebec Writers' Federation literary awards."

Trish Salah
"Trish Salah is a Montreal-based writer and sessional instructor at the Simone de Beauvoir Institute and at Bishop's University. She is widely published in 'zines, journals and anthologies and is a contributing editor to FUSE Magazine. Her first book of poetry, Wanting in Arabic,was published in 2002."





Mary Lou Zeitoun
"Mary Lou Zeitoun is a graduate of the Theatre Programme at York University in Toronto and the Communications Studies Masters Programme at Concordia University in Montreal. As a music and activist journalist, she has interviewed and irritated numerous rock musicians and cultural icons. From 1992-1996 she was co-publisher and feature writer for IMPACT magazine, a national alternative music publication. An arts and activism journalist, she freelances for Elle Canada, Now Magazine, and the Globe and Mail. Her fiction has been published in Taddle Creek Magazine. Mary-Lou's novel, 13 (The Porcupine's Quill, 2002) was chosen as one of the Top Ten Books in 2002, and Mary-Lou Zeitoun one of "Ten to Watch" by the Globe and Mail. She lives in Toronto."